The video below features an incredible performance by a family group on the popular TV show Britain's Got Talent. The Garnett Family, consisting of single mother Helen and her three daughters Anna, Rachel, and Abigail, wowed the judges and audience with their rendition of 'Take Me Home' by Jess Glynne. The harmonies created by this genetically connected group were simply stunning.
It's always amazing to witness the power of family dynamics in a musical performance. The Garnett Family showcased their deep connection and understanding of each other's rhythms, resulting in a beautiful blend of voices. Their harmonies were on a completely different level, leaving the judges and viewers in awe.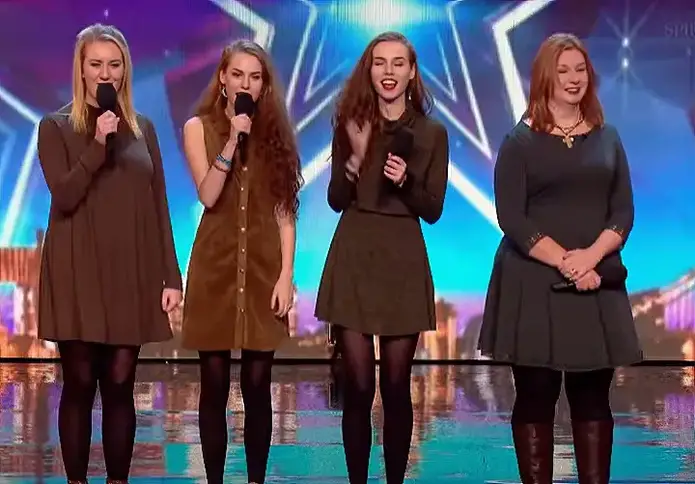 Family groups have a unique ability to create a special kind of magic on stage. The Garnett Family's performance is a testament to the power of genetics and the way it can enhance musical harmony. Their voices complemented each other perfectly, creating a mesmerizing experience for everyone watching.
As the video below demonstrates, The Garnett Family's talent and passion for music are truly amazing. Their performance on Britain's Got Talent captivated the judges and earned them a well-deserved spot in the hearts of the audience. It's incredible to see how a family's shared love for music can create such a captivating and memorable moment. Watch the video below and please leave us a Facebook comment to let us know what you thought!
Don't forget to hit the SHARE BUTTON to share this video on Facebook with your friends and family.